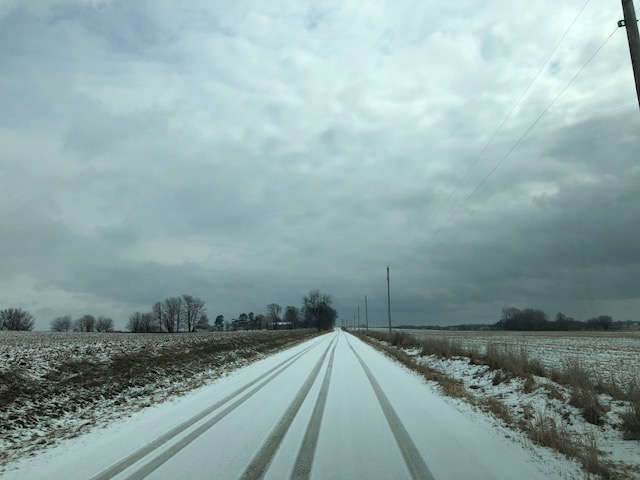 Catching a Lead for a Train Estate Sale
It all started with an unexpected phone call on Wednesday from my friend Tony, the owner of America's Best Train, Toy & Hobby Shop in Itasca, Illinois. Over the crackly connection, he told me that a woman named Kris was there in his store. According to Tony, she had a van full of model trains in his parking lot and a whole lot more waiting at home. Kris's husband had passed away and it was time to sell the train collection, with the goal of downsizing to a smaller house.
I was grateful to Tony for the lead and more than happy to talk to Kris. She was animated and friendly, but did not seem to know much about the model trains her husband had purchased, just that there was a shipping container and a house chock-full of them, and they "were piled to the ceiling." Based on what she and Tony were able to tell me about what she had brought to his store, I was confident that there was a sufficient quantity to make it worth trip out to Illinois. Kris seemed easygoing and we quickly reached an agreement for me to come out to perform an inventory at her location in Illinois the next week.f
The long road to Illinois
Kris's rural property was the very definition of "off the beaten path." After a long drive over snow-covered roads I reached my destination, a two-story house with white-painted wood siding and a gray shingle roof. The yard was filled with variety of equipment including pallets, a pair of box trucks, a van, a large trailer, a massive blue shipping container, and a couch right outside the front door, upside down. I have seen a lot of different train collections over the years, and this certainly did not look like the typical home of a train collector, but you never know. Tired from the long drive, I found myself hoping that the trains in the container would not have any water damage or mold issues. "What on earth have I got myself into?", I thought.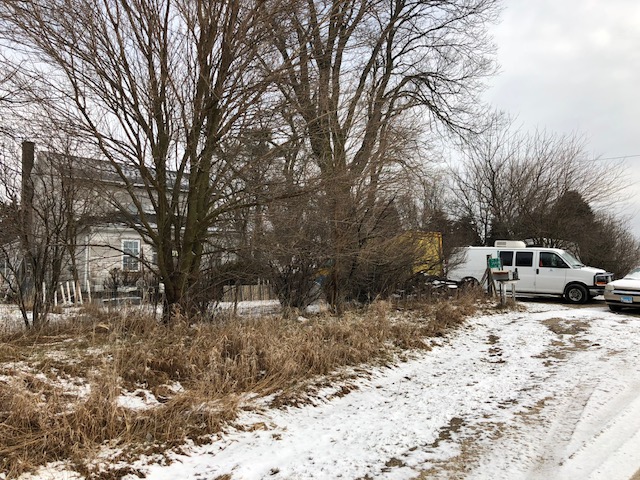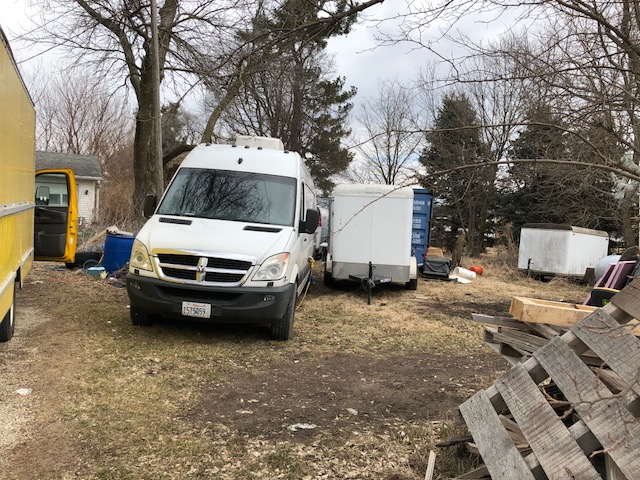 Taking inventory of the train collection
It turns out that you should never judge a book by it's cover. Once I began to dig into the inventory, I immediately saw that there were a wide variety of trains, with many in great condition. I spent the first day of my visit conducting an inventory of the collection that was stored outside in the giant shipping container and other vehicles. The temperature, just below freezing, was far colder than what I left behind in Georgia, but moving around quickly kept me warm and I made good progress.
The van and box trucks were also full of trains, and they had some light and room to move, but the shipping container was dark and claustrophobic. Thankfully, one of the many boxes contained a collection of headlamps, which made it much easier. A headlamp looks dorky, but it works far better than holding a small flashlight with my teeth!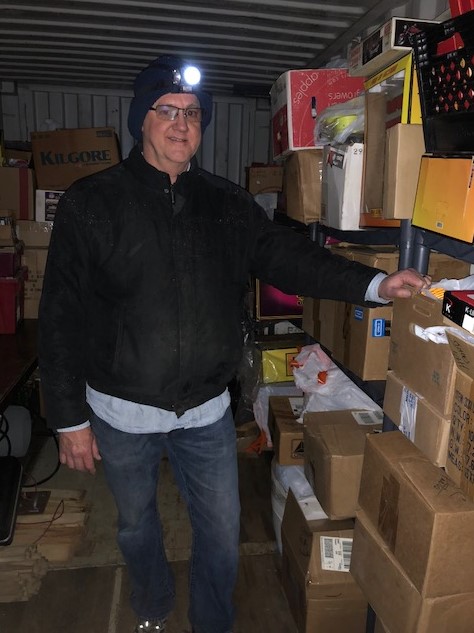 The shipping container was a mix of model trains, radios, and other electronics. Thankfully the interior was organized, with an aisle to walk through. The train collection itself was spread over HO, O, G, and other scales, and included everything from beautiful old brass up to modern MTH and Lionel.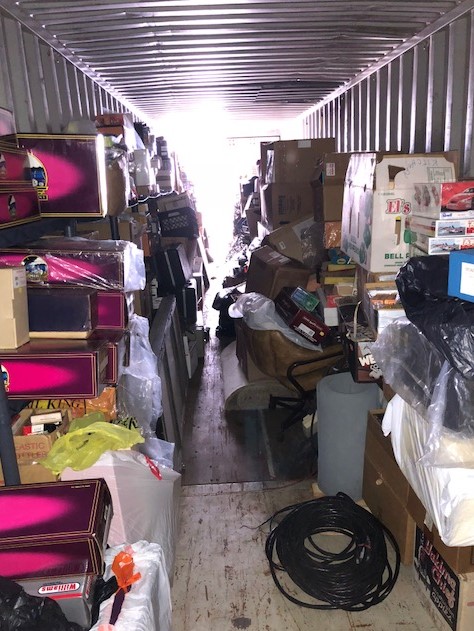 After a few hours, Kris asked if she could fix me a frozen pizza for lunch, "They were on sale last week, you know." I went inside found a place to eat, perched on a small section of the kitchen table that had been temporarily cleared of trains. While a microwave pizza doesn't sound that great, as hungry and cold as I was, it tasted like heaven, and was all too glad to wolf it down.
Getting to know Krazy Kris
Meeting interesting people is one of the perks of what I do, and Kris was no disappointment. A self-described "mountain woman" she considered herself to be "the strongest of her family" and had lived a varied and interesting life, including time spent as a truck driver and a bouncer. Introducing herself as Krazy Kris, she was quick with a joke and recounted lots of colorful stories about her life. Her entertaining company helped the time pass quickly.
My second day was spent inside the house, a welcome change from the chill of the shipping container and box trucks outside. In addition to rooms full of model trains of all scales and eras there were a number of other collections; thousands of postcards waiting to be sold off, many HAM radios and a few thousand other electronics items and associated parts. The house was clean but very cluttered. In many places, the trains were piled almost to the ceiling, some stacked neatly but many jumbled together in a chaotic mess. I coyly asked Kris if she had been supportive of her husband's train collecting hobby. "Heck no!!", she blurted out. "Every week he would come home with piles more trains, and I'd get on to him about spending our money that way. He would agree to stop buying them, but later I'd find new trains hidden in a closet or underneath boxes!! It was an obsession."
Hearing her stories of how she had a Sprinter van and regularly drove it all over the country, I asked her if she would like to drive the Trainz down to Georgia since I wouldn't have to charge her for that.
"Of course, no problem", she replied.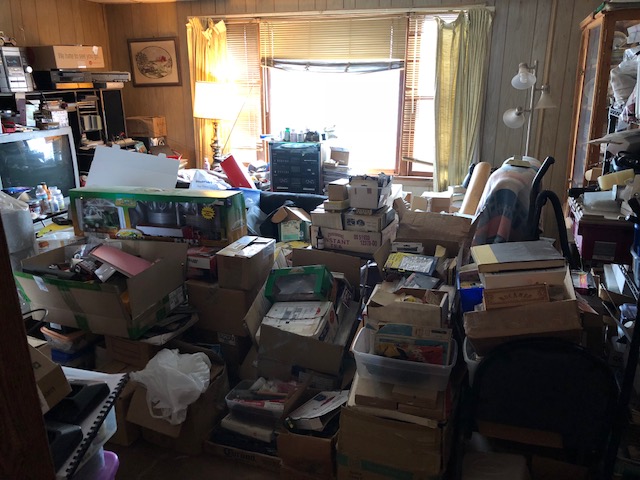 Making an Offer
During my stay, I learned that Kris was planning on liquidating the contents of the house. Before she had met me, she had planned to sell the model trains a truckload at a time, then take all the radios and electronics to sell at a Hamfest, and then try to find one of those entrepreneurs who advertise "We Buy Houses" to buy the house and everything else with it. "Wow, selling those trains would have been a ton of work!" I thought.
After I finished the inventory, I sat down with my computer, tallied up all of the inventory I had taken, and wrote up what I thought was a great offer for Kris . Luckily, at Trainz we can handle a lot of different types of products, so I was able to make a good solid offer for all the trains and even some of the other collectibles and electronics. "Sounds good to me!", she said. After all the time I had spent with Kris, it was gratifying to have another satisfied customer.
With that taken care of, I drove over to Home Depot to pick up boxes, and Kris and I spent a few hours packing up and loading some of the collection before I had to run out the door to catch my flight. She told me there would be no problem with loading up the rest of the truck herself after I left. She said she planned to leave in about a week, make a side trip to see her sister in Georgia, and then deliver the collection to the Trainz headquarters.
I was tired, but it had been fun hanging out with Kris, and I was almost sad to be leaving Illinois.
Back in Georgia
As promised, Kris loaded up the rest of the collection, got behind the wheel and made the long drive down south, arriving right on schedule. Here's a picture of Kris on her arrival outside our Buford, Georgia headquarters!
Select items from the collection
Due to the size and scope of the collection not everything has been processed and made available online yet. There's still a great deal to be repaired, photographed, described, and listed. Below are a few highlights from what has already been listed for Auction:
The Car Works Chicago, Aurora & Elgin Trolley
The Chicago, Aurora & Elgin interurban operated from 1902 to 1959 in Illinois. The road itself has since been converted to the Illinois Prairie Path, with some equipment still in operation at the Illinois Railway Museum.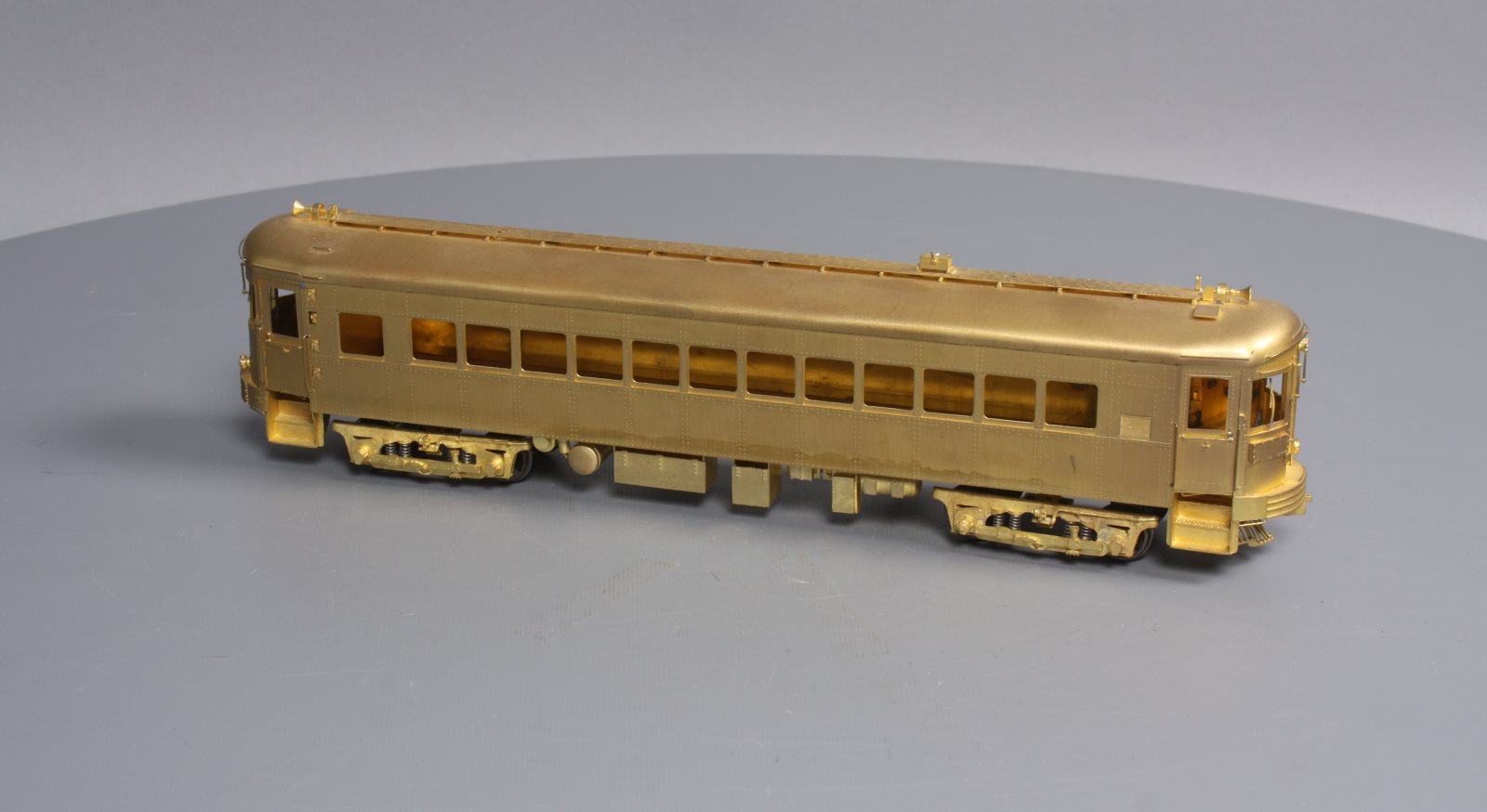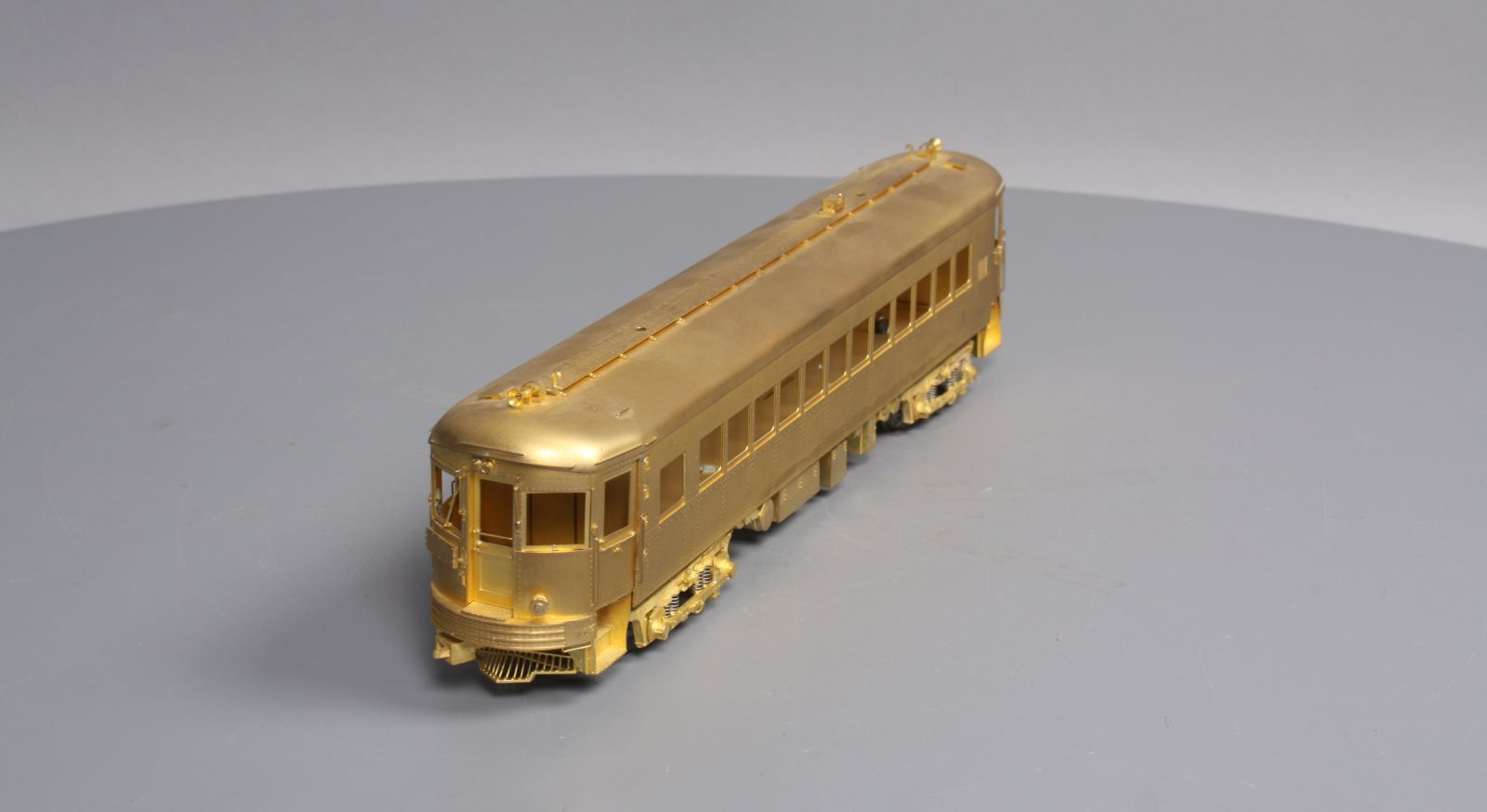 WBM Chicago Traction Special North Shore Coach
The North Shore line ran from the Evanston, Illinois to Milwaukee, Wisconsin. Started in 1916 by industrialist Samuel Insull, competition from cars and other commuter rail lines brought the company to a close in 1963. Part of the roadbed now forms the Green Bay Trail.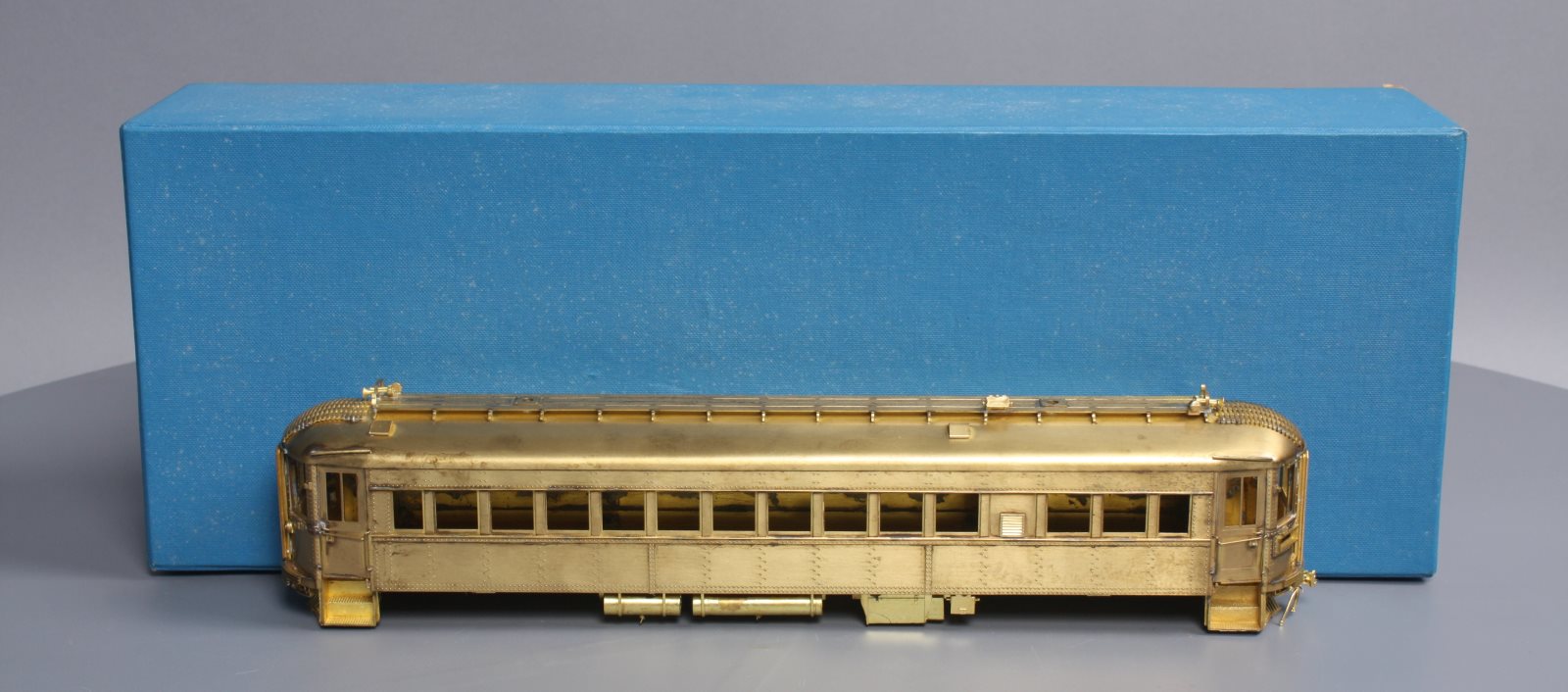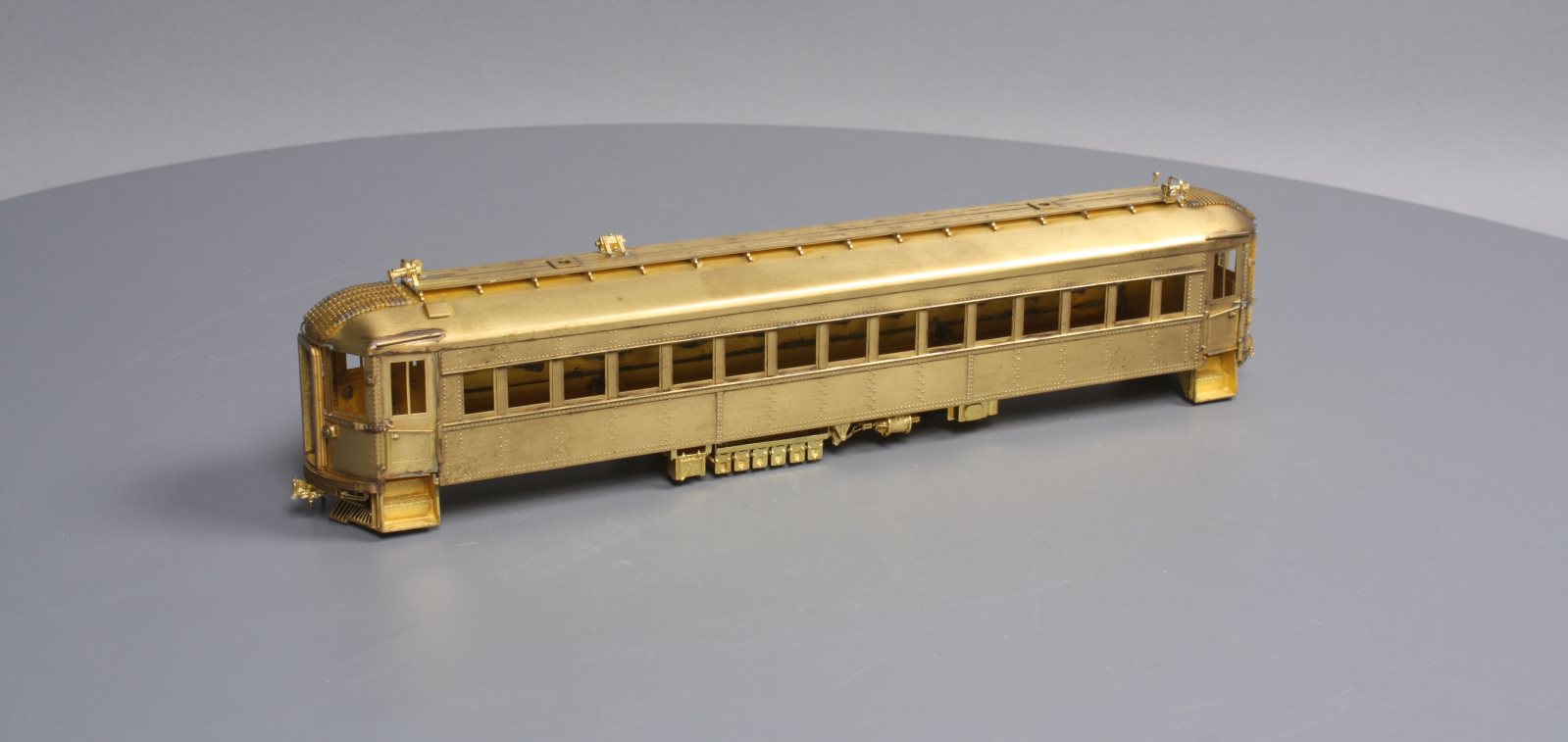 KMT Chesapeake & Ohio K4 2-8-4 Kanawha Steam Locomotive
The first 2-8-4 tender engine was made by Lima in 1925. Introduced on the Boston & Albany, this wheel arrangement was named after the Berkshire Hills where it was first tested. Chesapeake & Ohio though, decided to name their locomotives after the Kanawha River. Weighing 848,000 lbs, the locomotive put down 69,350 lbs of tractive effort through 69" drivers.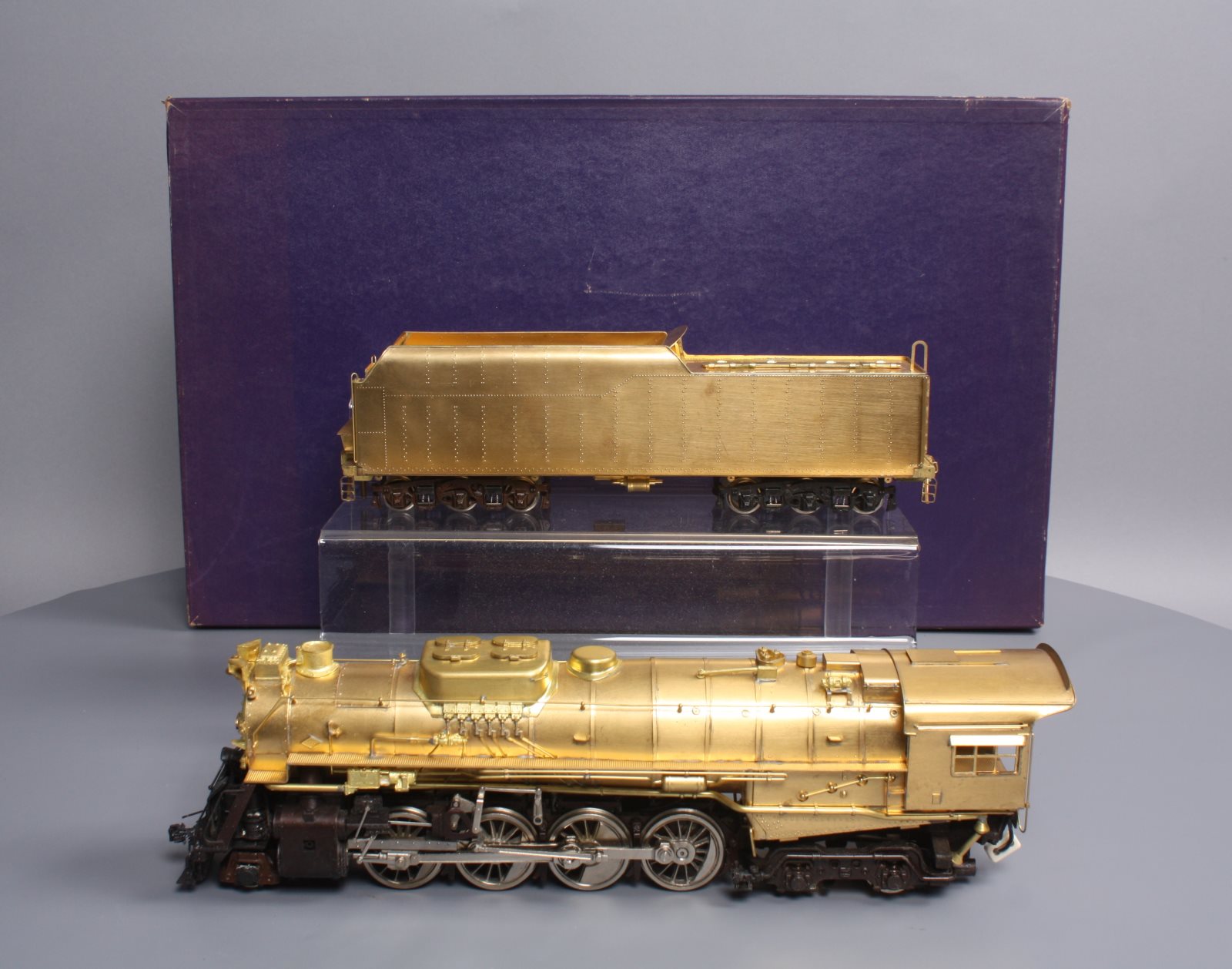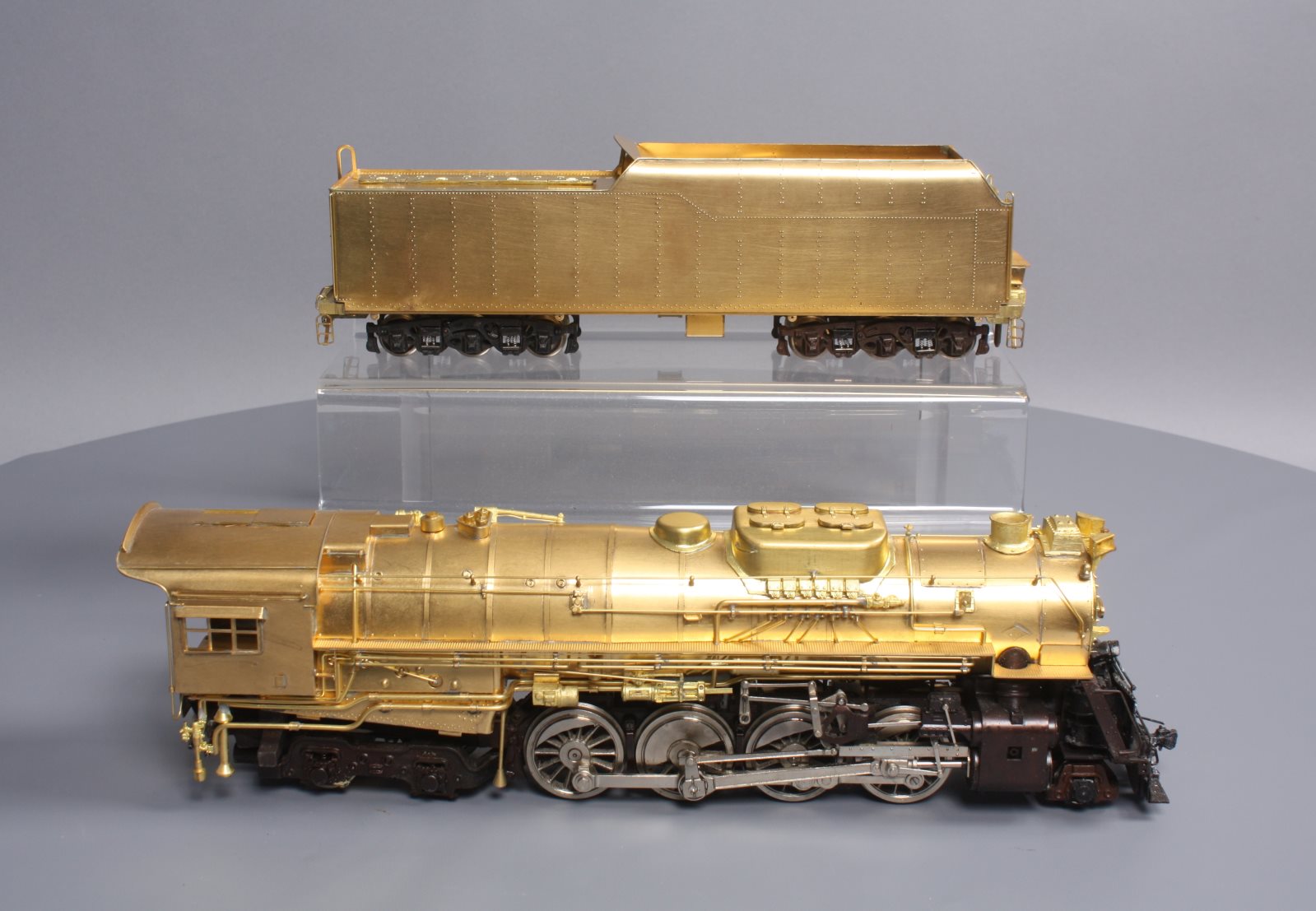 NJ Custom Brass/Daiyoung Models Co GE 44-Tonner Diesel Locomotive
Built by General Electric from 1940 through 1956, these locomotives had a prime mover under each hood and put down 360 to 400 horsepower depending on engine choice. Designed to get around the 90,000 Pound Rule and reduce crew size, these locomotives can still be found all over the world. Engine #104 from the New York, Ontario & Western is on display at the Southeastern Railway Museum fourteen miles away from Trainz.