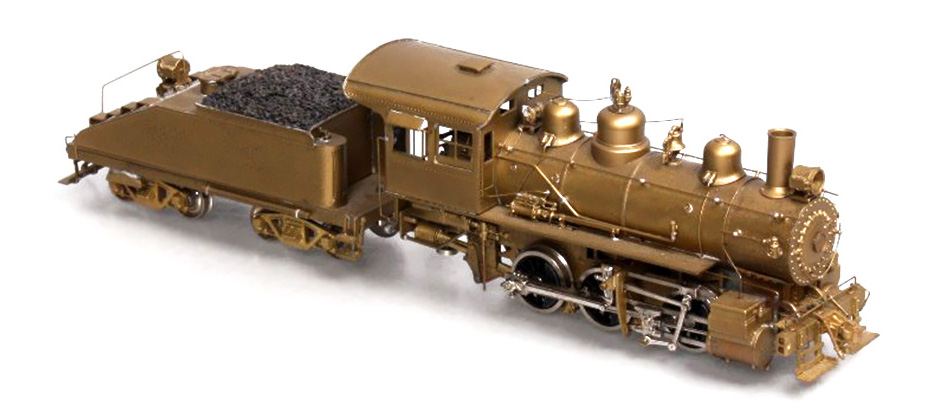 As the Chief Engineer of Trainz.com, I have the pleasure of traveling all over the country to see and assess some truly diverse model train collections from Z to G and everything in between, with a special focus on Lionel.
In October I headed out to southern California for the invitation-only eBay Top Sellers conference. After the conference (and an excellent surf and turf dinner) I drove out to pick up an incredible HO scale brass collection, one of the highest quality and largest I've ever seen.
California was in the middle of a devastating wildfire, and accordingly I had been in contact with this particular collector during my trip, checking in each day to make sure everything was okay before I arrived. On my drive in, I passed a few places where the smell of wood smoke was palpable, and the entire city was thinly blanketed with what looked like bad smog. Arriving at this particular neighborhood I was greeted with a new sign declaring "You Loot, We Shoot." What could be more suspicious in this situation than a stranger in a U-Haul? I spoke with one of the watch members, explaining who I was coming to see and providing his address on request. Although she was suspicious, even following me through the neighborhood, I made it to my destination. The house was beautiful, set back in the woods of Santa Rosa. Imagine my surprise when I saw a firetruck idling in his neighbor's driveway, with the hill adjacent to his house side scorched!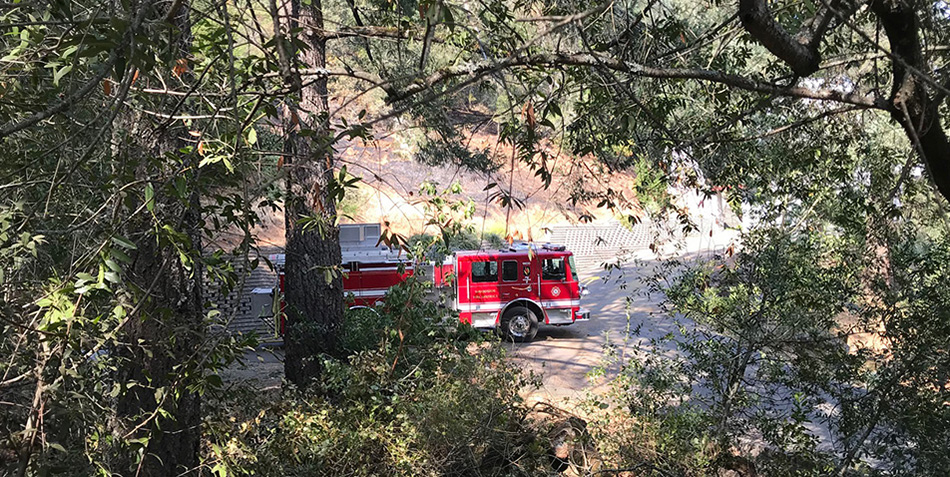 The collection itself, totaling more than five hundred pieces, covered a variety of different roads, with a heavy emphasis on Southern Pacific and that railroad's powerful steam locomotives. Union Pacific, Santa Fe, and other roads all made an appearance. There was even a number of unique logging locomotives, complete with intricately-detailed motion. The collection was housed in a series of large wooden cabinets, made by the collector himself, and equipped with glass fronts for easy viewing. Many of the items were custom painted and the majority still had their original boxes and foam inserts, very impressive for a collection that had been decades in the making.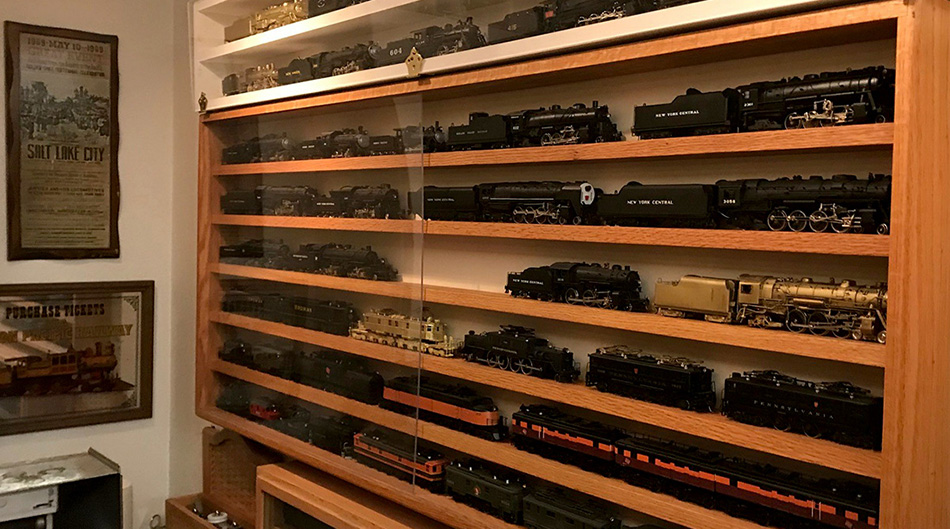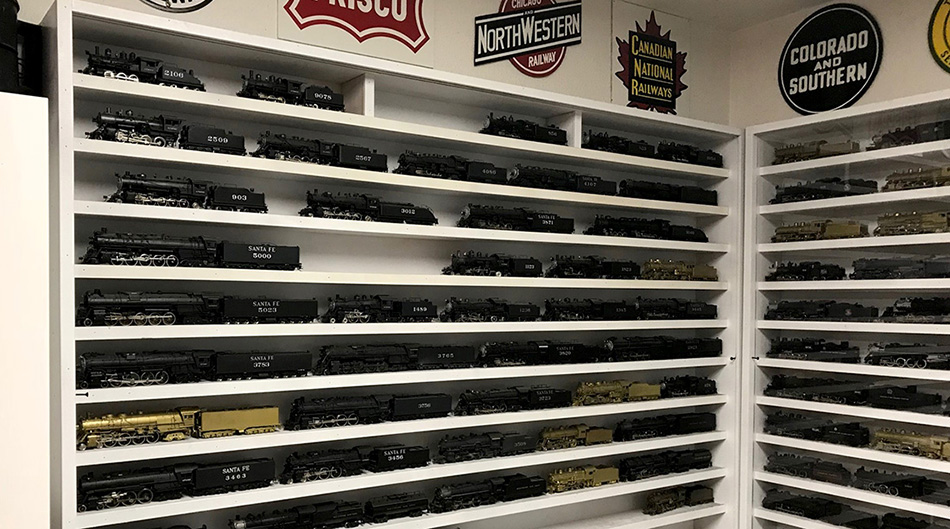 It turned out that my initial estimate – in at 2 pm, out at 10, was overly optimistic. Although the locomotives were carefully organized by road name in the display cabinets, it still took time to mach up each one with its box, rebox it and safely pack it for the trip back to Georgia. I was invited, along with some of the collector's neighbors who had lost power, to a delicious home-cooked dinner. When 10 pm rolled around and found me still boxing, I was asked to lock up the house when I was done as the owner was headed to bed. I had another visit from the neighborhood watch at 2 am, and finally finished up at 4 in the morning. A far cry from my original estimate!
As far as auction results go, one of the stars was definitely a Western Pacific 2-6-6-2 steam locomotive. Auctioning for just over $1,800 this brass locomotive was built in Korea by Samhongsa, and brought to the United States by Key Imports. The real world prototype was built in 1917 by Alco for Western Pacific and designated the M-80. With two hundred pounds per square inch in the boiler, acting through Walschaert valvegear on 57" drivers, this articulated locomotive had plenty of tractive effort on demand and was soon at home on the Feather River Canyon run, putting its flexible Mallet design to good use on the line's curves. The HO scale version operated smoothly on our test track, testament to its quality construction. While not quite as powerful as the full size version, I'm sure it will be right at home on the auction winner's layout pulling a long string of heavy freight around the bend. Then again, since it had been painted to a very high quality and carefully lettered and detailed, it would be equally deserving of a nice display case, resting in the place of honor of its new owner's collection.

Aside from losing my seat on Delta and reluctantly taking Frontier Airlines back to Georgia, this was a great trip full of unique moments.
Until next time!
Scott